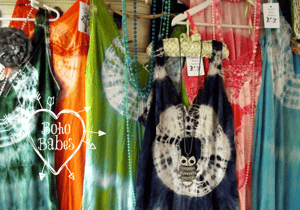 $

19.99
Currently listed on ETSY
http://www.etsy.com/shop/bohemianbabes
*THE MOST VERSATILE DRESS YOU WILL EVER OWN... NOT TO MENTION THE FUNKIEST*
* wear it to the beach over your swimmers
* glam it up with some fab jewellery
* layer it with other clothing to create your own unique look
* looks fab worn with jeans or tights
* gather it up with a belt and wear as a top
* wear a long sleeve top over or under in cooler weather
* fab for a boho wedding
* great during and after maternity dress
* excellent for backpacking / travelling- it's light, takes up no room in your luggage and doesn't need much care
* so comfy you can even wear it to bed
* EASY CARE * QUICK DRYING *
* NO NEED TO IRON *
This Bohemian Babes Slip Dress has been hand dyed. With 15+ years experience with tie dye and textiles you can expect a quality job. The garment will retain it vibrancy.
These dresses are new. They have a pretty lace trim around the neckline and hem. Nylon fabric.
Please note that tie dye is not an exact art. Shade and pattern may vary slightly from that pictured.
*EACH ITEM IS AN INDIVIDUAL*
Postage:
Within Australia $4.00 + 50c each extra item.
Worldwide $8.00 + $3.00 each extra item.